Florence
Organizing your wedding in Florence is a dream for many couples … is it yours too? Then you're in the right place! Our wedding planning agency is located in the heart of the city, we know every place including the most secret and exclusive ones!
Destination wedding planner in Florence
The charm of Florence effects people from all over the world: tourists, and couples, and especially art lovers gathered in the city all year round. We love to guide our brides and grooms to discover its history, its elegance and its undeniable beauty.
After all, a destination wedding in Florence is also this: the unique opportunity to visit its historic center, a UNESCO World Heritage Site, and to link this experience to one of the most beautiful days of your life.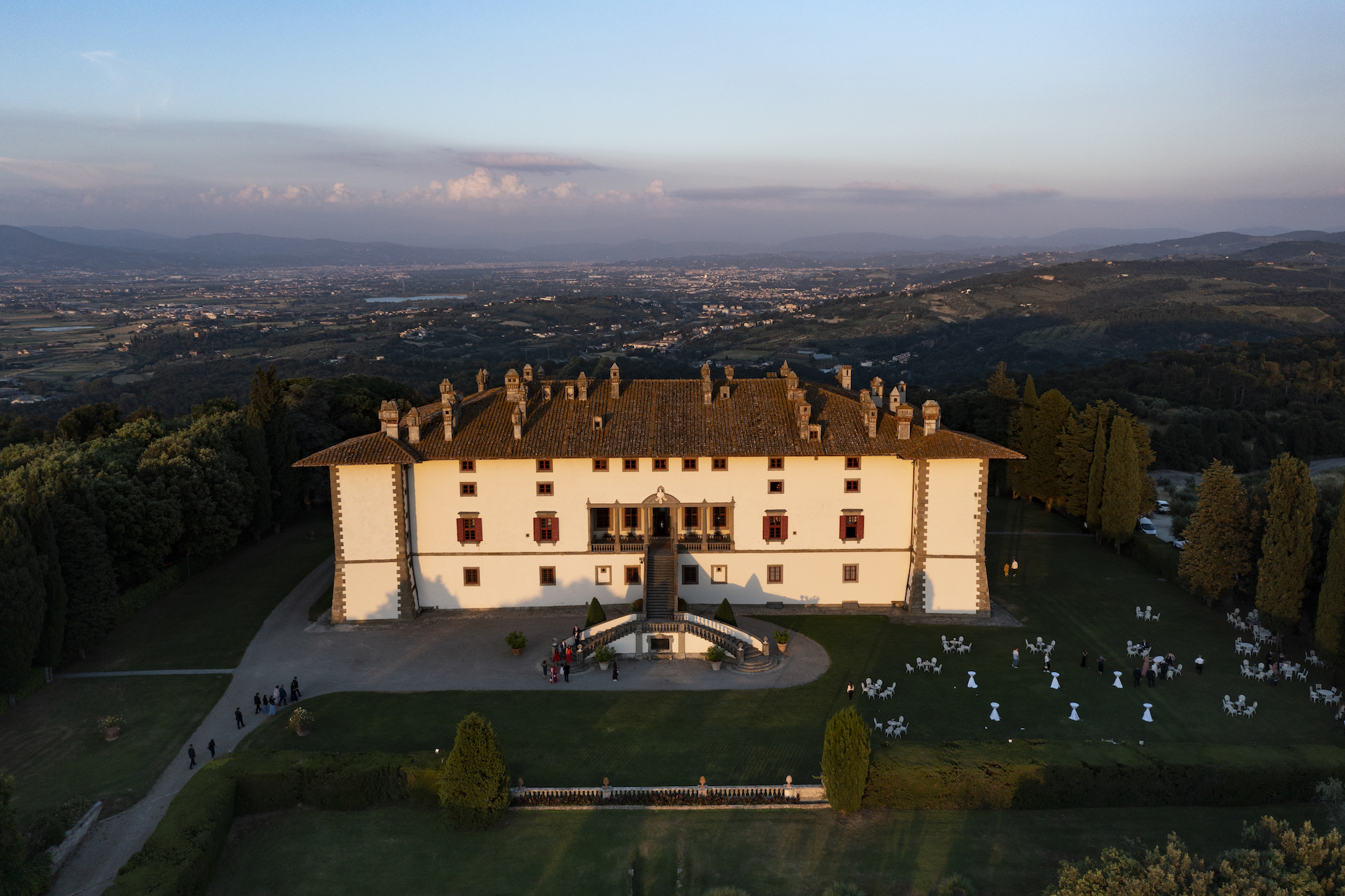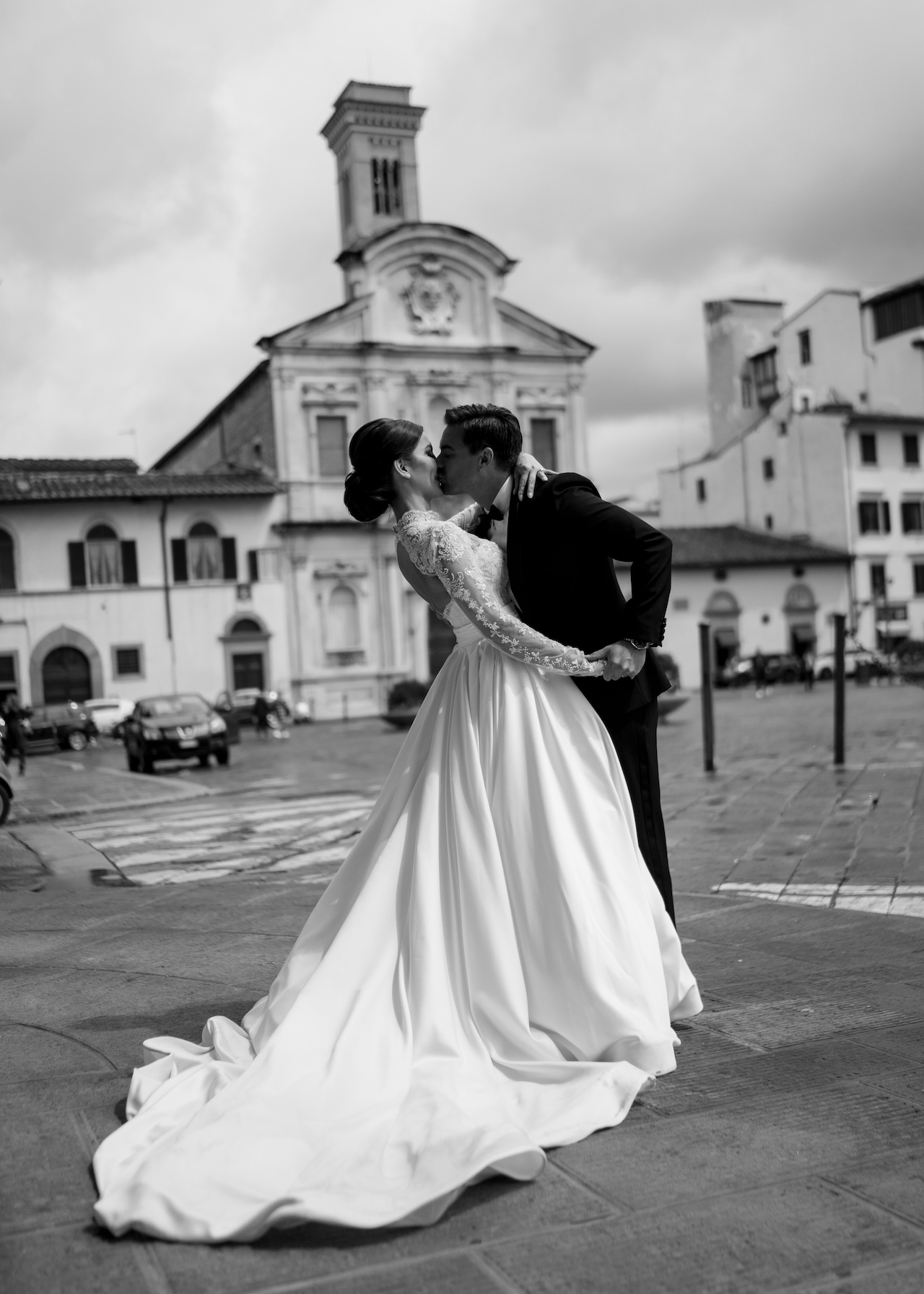 Plan your Florence wedding
What does a Florence wedding planner offer to you? As for location, accommodation and services, we have many options available both in the city center and on the hills surrounding it. You can find luxury hotels, villas, historic buildings, medieval castles and resorts that area ideal venues for exclusive weddings.
The same applies to services such as catering, floral designers, ateliers, photographers who certainly cannot be missed in an event of this type. Our partners are wedding professionals who will be able to satisfy every request.
Get married in Florence, Italy
Choosing Florence as your wedding destination will allow you to celebrate the event as you wish. There are no limits, if not your imagination! In the city it is possible to get married in a legally valid way both with civil and religious rites, even non-Catholic ones.
If, on the other hand, you opt for a symbolic ceremony, we can accompany you to discover hidden places that will be the perfect scenario for your event. Furthermore, there is no shortage of opportunities to organize a wedding far from the classic western traditions.
Contact us
Feel like we can be a good match? We cannot wait to know more about you!
Contacts